Captive Russian Ageev denies Russian participation in the war, and his mother said "maybe"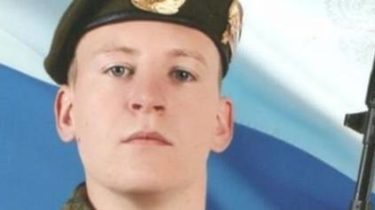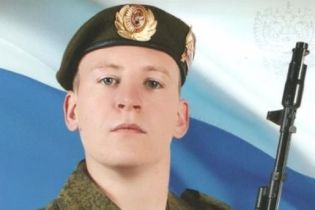 Ukraine admitted to mother of the captive in the Donbass Russian military Svetlana Ageeva and provided her son. The date happened in the prison city of Starobelsk in the Luhansk region, according to a story TSN.19:30.
His involvement in the Russian army Ageev does not deny, only adding that, in his opinion, she here provides almost a peacekeeping mission. To the question about the mission of Russian troops in the Donbass, he said, "to Protect civilians in the territory of "LNR". And to clarify from whom, said, "the Armed forces of Ukraine". While the prisoner is still convinced that his country is at war with Ukraine not leading. "What war is – I don't agree. Still helps the Lugansk and Donetsk, just help – humanitarian aid there, the products," said Russian soldier who was detained in the composition of DRG in the area of the Groove on the front lines of the ATO with weapons in their hands.
Videobrain allowed the mother of a Russian prisoner Victor Ageev to meet my son
TSN. Pdsmi day
Yesterday, 20:09
Facebook

2

VKontakte

Google+

2

Twitter
Earlier Ageev is explained by the fact that the military stood guard themselves. Now he has a new version of events from Russia, he arrived at his own request, signed a contract with terrorists got weapons from the militants. "It was my desire, I wanted to serve there. Arrived, we were greeted and taken to the military enlistment office in Lugansk. There we passed a second medical Commission, went to the unit. It's work: said do – do", – explained to journalists the Russian soldiers.
Ukrainian security officials explain that permission to meet the mother and son wanted to show the openness – and even went to the conditions of the Russians about the lack of Ukrainian journalists. Mother Ageeva to openly criticize Russian propaganda lies, even after seeing not solved. "Keep back", – she characterizes her. On the question of whether there are still Russian military in the Donbass, answers evasively: "There's no – I'm not a military politician. There probably is. The most important thing is to find a way out of the situation, our politicians, our presidents. I drove through the Ukraine, nothing bad met, a good attitude," – said the Russian woman.
See also:
Hrytsak announced the names of Russian soldiers who were part of the brigade Ageeva
Ageev himself admitted that until today did not know that the official armed forces of his country gave him, and even from the Consulate never came.
As previously reported, in captivity in the Donbas Russian soldier Viktor Ageev met his mother. Details of the meeting from Starobelsk said the journalist of Russian "Novaya Gazeta" Paul Kanygin. Later came the first video of conversation of the Russian press.
The TSN reporter Eugene Zvecanska
Comments
comments