The DNA database of missing persons in the Donbass hundreds of samples belong to the Russians.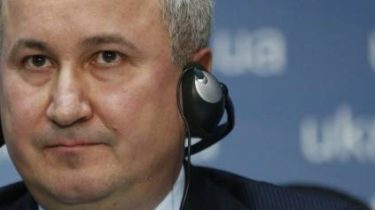 In the Donbass killed thousands of Russian, a considerable number of which is missing.
This was stated by the head of the SBU Basil Gritsak during the briefing.
"According to intelligence reports, on the territory of Ukraine has already killed several thousand Russian soldiers and mercenaries," he said.
According to Gritsak, in the interests of the Russians themselves to stop "traffic of zinc coffins of Russian mercenaries" from the territory of Donbass.
See also:
Hrytsak announced the names of Russian soldiers who were part of the brigade Ageeva
"We urge all mothers, fathers, children of Russian citizens who went to build the "Russian world" on Donbass and missing, to contact the center for exchange of hostages for establishing communications for carrying out the necessary examination," – said the head of the SBU.
He also noted that Ukraine set up an interdepartmental group and a single base of DNA missing in the ATO area individuals.
"Today the database contains more than 300 DNA profiles of individuals who do not coincide with the samples missing in the area of ATO Ukrainian military and civilian. Some of them say definitely belong to the Russian military and mercenaries," said Hrytsak.
We will remind, earlier the head of SBU told about the latest provocations of the Kremlin to destabilize the situation in the country. In particular, Hrytsak assured that Putin immediately "to restart the power in Ukraine."
Comments
comments