"Another fake from NABOO": the Poles were denied refusing to wear an electronic bracelet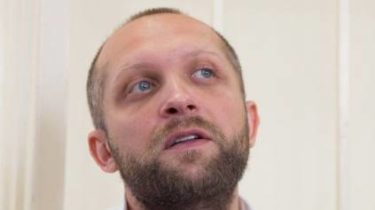 MP from the "people's front" Maxim Polyakov, who is suspected of involvement in "amber case", denied the information that he allegedly refuses to wear an electronic monitoring anklet.
He said this in comments to the TV channel "112 Ukraine".
"Nobody has tried for me to wear – no bracelet, no collar, and with nothing applied. This is another fake and absurd, which comes from the NAB (National anti-corruption Bureau of Ukraine – approx.ed.) from the very beginning and will continue," – said the MP.
Besides the Poles, Recalling the Constitution of Ukraine, stressed that the restriction of MP is strictly prohibited.
See also:
The poles were equated to those beggars who can't buy two iPhone
"It is an appeal to the court seeking to limit the powers of the national Deputy is a crime. No questions about the investigation, it should be, and I want to go as a law-abiding citizen, to carry out investigative actions, there is no problem to implement the communication, even in respect of the collateral, although it is disproportionately high relative to the accusations themselves, but nevertheless I still will make", – he added, assuring that if he had been approached by the investigator and prove that the requirement to wear an electronic bracelet is legal, the MP will perform.
Also, the MP noted that now is in Ukraine, but if he will need to go abroad, he will leave and return.
"I have no ban on travel abroad. I have a requirement for surrender of passports. There are no restrictions for travel abroad I have no…", said Polyakov, noting that it will appeal the decision.
We will remind, Poles suspected of receiving a bribe. On 19 June the detectives NAB has arrested seven persons involved in extortion and obtaining illegal benefit for the promotion of foreign companies in the implementation of extraction of amber in Ukraine.
According to investigators, in the case where the Poles and expelled from the BPP Boryslav Rozenblat.
Law enforcers established that during the scheme, the participants received illegal profits totaling more than 300 thousand dollars.
July 21, Solomensky regional court of Kiev chose a measure of restraint to the Deputy Polyakov – 304 thousand bail and ordered to wear an electronic bracelet. Also the Poles should surrender passport and not to leave Kiev and Uman without coordination with the investigation.
Comments
comments