In the occupied Donetsk, dozens of kids were poisoned baby food from Russia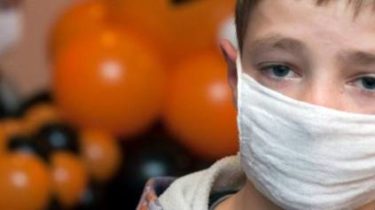 In the occupied Donetsk, at least 20 small children have got to hospital with poisoning.
This was announced on his page in Facebook the people's Deputy, the head of group "Information resistance" Dmitry Tymchuk.
"In Donetsk recorded the time of admission to hospital Vishnevsky (CCGB No. 1) a significant number (23.07 – not less than 20) children, mostly aged 6 months. to 1.5 years", – he wrote.
According to Tymchuk, the parents of affected children as the cause of poisoning with poor-quality children's food brought a "humanitarian convoys" from Russia, which is sold in the trading networks of the city.
We will remind, in children's sanatorium "azure", located on the shore of the sea of Azov in Berdyansk, were about two hundred children. In the press center of Berdyansk city Council noted that that in the sanatorium for rehabilitation are children, representatives of local authorities do not even know, because officially the organization did not have permits to work.
Subsequently, the mayor of the Dnieper Boris Filatov suspended from the duties of two officials in connection with the mass poisoning of children.

Comments
comments