In the Kyiv region, the security forces warned the recovery of UAH 320 mln by pseudoinertial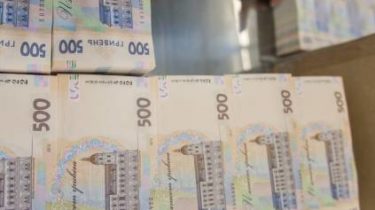 Thanks to the Prosecutor of the Kiev region prevented recovery of the state's nearly 320 million UAH pseudomotion, which is associated with the environment of the former leadership of the country.
About it informs the website of the Prosecutor General.
In 2012, the winner of the tender for the purchase with public funds of goods for the maintenance of the gas transportation system of Ukraine has become the company, who lacked the capacity for such activities. To obtain contracts, the company provided confirmation of the possibility of direct delivery of goods from the manufacturer at cost-effective prices in Dubai UAE.
But in fact, no foreign economic relations for the purchasing of goods from foreign manufacturer pseudonatural in the open auction is not carried out, and allegedly delivered the goods to the border of Ukraine did not cross, which indicates bestavros operations.
See also:
Employees of the national police in the Kyiv region stolen more than 6 million hryvnias – GPU
The company, which illegally wrongly trying to recover from the state of almost 320 million UAH for, allegedly delivered goods, registered on figureheads, activities which are associated with the environment of the former leadership of the state. Private entity through a series of illegal schemes attempts have been made to recover from the state funds.
Recall, July 13, at the workplace detectives NABOO detained the Director of the Lviv armored plant of the Novel Tymkiv and his Deputy. Officials suspectedin "assignment, waste of property or taking to them by abuse of official position".
Comments
comments