In Ukraine four times increased fines for poaching, the destruction of animals and birds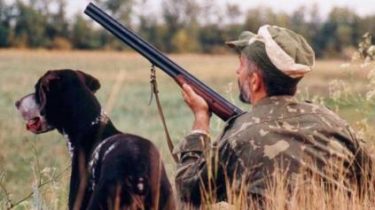 In Ukraine increased fines for poaching. From now on, violators will have to pay four times as much.
The corresponding order of Ministry of agrarian policy and the Ministry of environment has published the book "Official Bulletin of Ukraine", and therefore it came into force. This is stated in the plot program "snidanok z "1+1".
According to new calculations, the poacher has to pay not only the penalty, but also all losses to the reconstruction of their destroyed animals. For example, for illegal hunting or killing of moose, the penalty is 80 thousand, not 20 thousand UAH as it was before. For fallow deer from poachers will collect 40 thousand UAH, and for a ROE deer or mouflon – 32 thousand UAH.
Also increased the amount of compensation for the illegal hunting or destruction fur, and birds. So, for beaver – 10 thousand UAH (was 2.6 thousand UAH) hare – 8 thousand UAH (500 UAH); of the marmot, marten – 6 thousand UAH (about 1.5 thousand UAH); Swan – 4 thousand UAH (1 UAH); common shelducks, geese, gray partridge, pheasants – 2 thousand UAH (UAH 500).
In addition, 5-10 times increased penalties for the destruction or damage of nests, burrows, beaver dams, other dwellings of animals.
Also Ukraine plans to toughen the fight against fish poachers.
Comments
comments