In Russia, in their own way interpret the decision of the London court on the "duty of Yanukovych"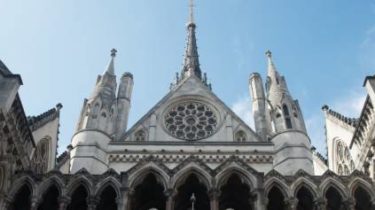 The Finance Ministry said that its decision to London's High court accepted the amount of 3.5 billion dollars, which Ukraine is supposed to pay Russia for the so-called "duty of Yanukovych".
RBC with reference to the Russian Ministry reports that in addition to the principal debt by 3 billion dollars and unpaid coupon for $ 75 million Ukraine has to pay penalty interest and the amount of "unpaid voucher" that, in General, around 3,47 billion.
See also:
Russia has offered to "forgive" the debt Yanukovych for the light in the Crimea, – Dzhemilev
The Ukrainian side, in turn, interpreted the decision differently. The Ministry of Finance of Ukraine stated that the High court in London ruled in favor of the position of Ukraine and she is not obliged to pay Russia the money.
Ukraine has already filed the documents on the appeal of the English court of Appeal. The appeal must consider in January 2018.
Recall, Ukraine in December 2013, the year, during the presidency of Viktor Yanukovych, issued Eurobonds for 3 billion USD. They were bought by Russia. Now Kiev insists that the debt is not official, and commercial, and wants restructuring of its payment. Moscow does not agree and filed a complaint with the court.
London's high court needs to urgently review the case in respect of debt of Ukraine to Russia, known as the "debt Yanukovych" relatively euroobligations debt by 3 billion dollars.
Russia demanded an expedited review and asked to ignore in the annexed Crimea. Instead, the Ukrainian side submitted a written explanation of the necessity for a full trial.
According to representatives of Ukraine in this context, the agreement of the parties regarding the bonds may be cancelled.
The government of then-Prime Minister of Ukraine Mykola Azarov has received a loan in the framework of agreements between Russian President Vladimir Putin and then-President Viktor Yanukovych in December 2013. Borrowing was issued through the redemption of Eurobonds of Ukraine at $ 3 billion through the Irish stock exchange. 2015, the Russian side did not accept the terms of debt restructuring, demanding from Kiev for his return. The Ukrainian government refused to acknowledge the debt to official and insisted on its commercial basis.
In turn, the international monetary Fund has acknowledged a debt of Ukraine to Russia official, but said that lending to Ukraine will continue, even if it defaulted.
30, 2015, the Cabinet of Ministers of Ukraine adopted a decision on a moratorium on the payment of the debt of the Russian Federation.
Wideawake court in London decided in an accelerated mode to consider the matter of the debt of Russia Yanukovych
TSN. 16:45
29 Mar, 17:55
Facebook

VKontakte

Google+

Twitter
Comments
comments