Suit for embrace: in China, the employees of the reserve change for games with pandas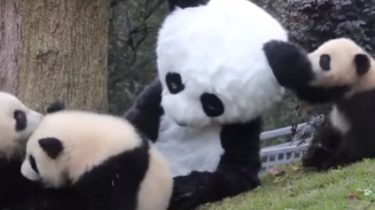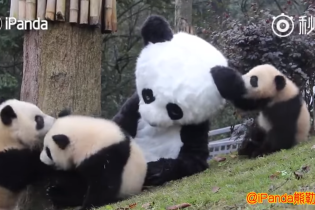 On YouTube gaining popularity video, which the Chinese reserve workers dressed as pandas play with wedneaday.
This is stated in the story "snidanok z 1+1".
See also:
China has prepared a tourist route in the footsteps of pandas
In particular, the video shows how kids Panda hug and fight and are not even aware that these huge funny relatives, not bears.
This little procedure was invented in order to Panda wasn't used to people. After all, these babies will soon be released into the wild.
We will remind, earlier in a Network there was video as the cub of a Panda riding astride a toy horse. This happened at the research base for giant Panda breeding of Chengdu in China.
Comments
comments