Torture with pliers and psychological pressure. In Donbass militants released a hostage with disabilities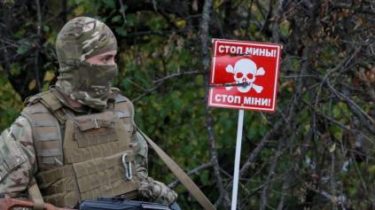 In Donbass militants released a woman with hearing problems, which recently took hostage about the demarcation line.
This was announced by Deputy Chairman of the Luhansk region Yury Klimenko in Facebook.
According to him, July 29, Surzhenko released into the wild, she managed to cross the KPVV "the village of the Luhansk" in a severe psychological condition. The woman was given necessary medical help.
"Obviously, the terrorists continue to practice illegal detention, physical and psychological pressure on them," said the official.
The militants carried out the pressure on the woman, including physical. In particular, the pliers had injured her finger to the promulgation of further "confessions" in the Ukrainian security services.
He added that on 13 July in Lugansk, when crossing the demarcation line in the area of PPC "Stanitsa Lugansk", at the checkpoint of the militants "LNR", were detained by Ukrainian blogger, Lugansk resident Lyudmila Surzhenko (a pseudonym Ludmila Clear).
It is noted that the reason for the detention was the failure of a woman teams of fighters. Due to problems with hearing the blogger uses a hearing aid, which at that time was out of order, Akumulatori.
Meanwhile, the first Deputy of the Chairman of the Board Irina Gerashchenko said that the torture of the blogger will be the subject of a hard conversation format Minskoi humanitarian groups.
We will remind, in the Luhansk region in the occupied part of the bridge in the Village of Lugansk militants took hostage the local resident with a disability through impaired hearing.
As noted, the 39-year-old Lugansk resident last Thursday, 13 July 2017, back before the occupied Lugansk and passed the Ukrainian checkpoint, which is documented.
According to the interlocutor of the edition, luganchanka did not return home and to communicate with their families not out. In turn, the eyewitnesses said that the terrorists forced the woman to show all the bags and took the cell phone to check.
Comments
comments