The U.S. Embassy told the details supply American coal to Ukraine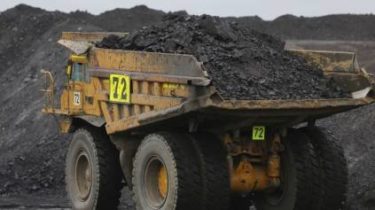 Ukrainian company "Centrenergo" is starting to import coal from the United States until the end of 2017 on Ukrainian territory should be transferred 700 thousand tons of coal.
The first vessel with 85 thousand tons is due to arrive in early September in the southern port of Odessa region.
"Under the terms of the contract before the end of September will arrive the next 120 thousand tons. Overall, by the end of 2017 for the thermal power plant will be delivered about 700 thousand tons of American coal", – is spoken in the message of Embassy of the USA in Ukraine.
See also:
The US has promised Ukraine coal, and Russia – to block construction of the pipeline "Nord stream-2"
It is noted that a continuous supply of coal to American company will allow a fully operational power plant Centrenergo, which in turn will provide a stable autumn-winter heating season in 2017-2018.
As previously reported, Ukraine and USA expand cooperation in many fields, especially in energy. In particular, the United States will supply Ukraine coal, nuclear fuel and at the same time oppose the construction of politicized Russian gas pipeline "Nord stream-2," which Russia plans to supply gas to Europe bypassing Ukraine.
Comments
comments