Like in the movies: in the Netherlands the robbers while driving was stolen from the truck of the iPhone at $ 600 thousand.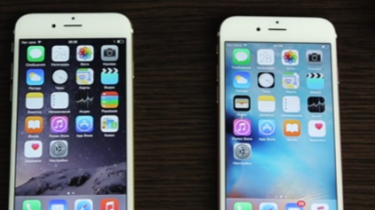 In the Netherlands arrested five Romanians suspected of stealing an iPhone from a truck while driving. The sum of losses amounted to 590 thousand dollars.
It is reported by Mashable.
The robbery occurred on the night in the middle of traffic on a busy highway. Men aged from 33 to 43 years old approached the SUV is very close to the truck, which was carrying gadgets. Two of them through the hatch climbed on the roof of the car, then the hood. One offender held out his hand inside the truck, grabbed the box with the iPhone and then both climbed back into the SUV.
Police have found the stolen gadgets. Police believe that the gang of Romanians responsible for at least 17 such crimes in the past two years. On Tuesday, men will be judged.
We will remind, in London, a gang of robbers on a moped robbed the driver of the Porsche just in time traffic jams in rush hour. On video it is visible as the car approached the unknown on a moped, threatened, allegedly, weapons and demanded valuables. At this time, the attackers approached another moped with two people. After the driver pays the items, the robbers turn and run away.
via GIPHY
Comments
comments