Militants in the Donbas by trucks take out the loot – exploration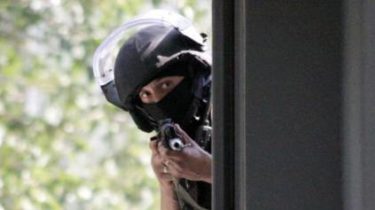 Russian occupants continue to Rob not only civilians, but also their warehouses, the press service of the Main Directorate of intelligence of the Ministry of defense of Ukraine.
"Military departments of one of the 11-th separate mechanized regiment (Donetsk) 1 AK robbed the apartment of civilians, taking of loot truck", – is spoken in the message of the Gur.
See also:
In the Donetsk region court released from-under guards accused of killing three miners
Also exploration said that the gunmen robbed not only of civil, but also their own.
"In one of the units of the 2nd infantry brigade (Lugansk) 2 AK discovered the theft of fuel. Despite this, the command of the corps planned the work of the inventory Commission. With the aim of concealment of shortage of fuel, the officials responsible for the brigade is a fake of accounting documents", – reports the WTP.
As reported, the militants over the past day 31 times fired at positions Armed forces of Ukraine, resulting in injuring three soldiers.
Comments
comments