On the stock exchange the LPG has risen by almost half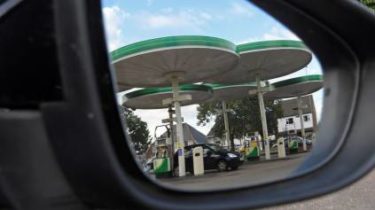 In Ukraine continues to rapidly rise in price of scarce gas for the car. The average price at gas stations is already 14, 25 UAH per liter, the maximum of 15.49 UAH.
Expensive gas and on the stock exchange. Today at a additional auction on the Ukrainian energy exchange (DEB) the cost of liquefied gas LPG PJSC "Ukrgasdobycha" has grown at 42-42,4% compared with the previous planned auction of 8 August. The price of delivery in August-September rose to 27.8-28.2 thousand UAH per ton. About it writes "Interfax-Ukraine".
DEB also reports that the liquefied gas of PBA has also risen: it is the weighted average price grew by 44.2 percent – to 28.57 thousand UAH, and the maximum reached 29,09 thousand UAH.
Experts expect reduction of prices in mid-September.
Average fuel prices in 2016 and 2017 in the Ukrainian gas stations in UAH per liter
Fuel
14.04.16
08.09.16
01.12.16
28.02.17
21.08.17
22.08.17
(morning)
22.08.17
(lunch)
Gasoline A-95
20,48
22,39
23,28
24,68
25,16
24,91
24,91
Diesel fuel
17,50
18,49
20,60
22,45
22,20
22,20
22,20
Gas
8,10
11,50
12,15
10,95
14,42
14,00
14,25
Priznaytes to TSN from Viber that atribuite
nivalis news just the messenger!
Comments
comments