From Kiev looking for a missing dog that saved her life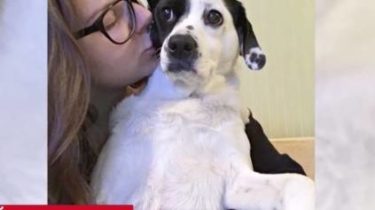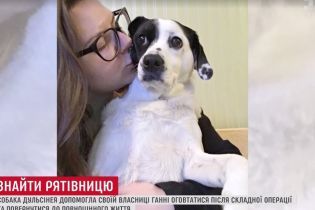 From Kiev Anna Litvinenko is looking for the puppywho saved her from necrosis of internal organs, loss of vision and terrible depression. Mongrel dog is so important to women that we really can talk about the lives saved, says the story TSN.19:30.
Dunya in three years changed the life of its owner, who looks at the portrait painted of the dog. It brought home a puppy and the dog helped her in combating thrombocytopenia, a rare blood disease. "The dog would not leave it to me, soothed pain, and when the nurse removed the stitches, said – I have never seen such healing," says the owner of the animal.
Videopoke Dooney: from Kiev is looking for a missing dog that helped her to come after a serious illness
TSN. 12:00
Yesterday, 21:12
Facebook

2

VKontakte

Google+

Twitter

Viber
Dunya itself, although young, but unhealthy – she needs special food and special care. "She had serious injections, and doctors warned that the heart of the village, the village of liver and pancreas," says Anna. Her dog went missing in the village of Buky in Cherkasy region. People went around the village, toured the neighboring towns, but the dog was never found. They suggest that trusting the dog could have someone come to mind, and took him away.
See also:
In Lviv, the dog helped border guards to detect a large shipment of drugs
For a week, the family places an ad asking for help in finding a dog but respond only scammers. Hostess fears that, without it, the dog will not live long, and indeed after the loss of a pet felt deterioration of health. "At 20 miles the day we went, I can't live without her to go outside," complains a sick woman. Anna still holds for Dooney her bed and toys because I am convinced the new owners of the dog give it back as soon as you know how important it is for the previous. "It's not a dog but a family member," says Ms. Litvinenko.
Comments
comments