In the Crimea, "the head of the area" attacked the local "honorable" with the help of her uncle: a woman was strangled and beaten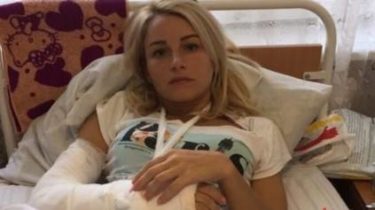 In occupied Crimea, "the head" of the Nizhnegorsky area Alexander Petrov has beaten "the Deputy of the Nizhnegorsky "SEL" from the "United Russia" Catherine Samburski and her husband.
On 3 August reported the edition "the New newspaper" with reference to Samburski. According to her, the attack occurred in the yard of her home in the evening.
See also:
In the Kyiv city Council deputies scuffled after threats "to stand on my feet," Klitschko
"Together with Petrov in the beating happened to be my uncle Sergey Samburski, with which the head of the district good relations, and I have a strained," added the woman.
The conflict arose when she was watering the flowers.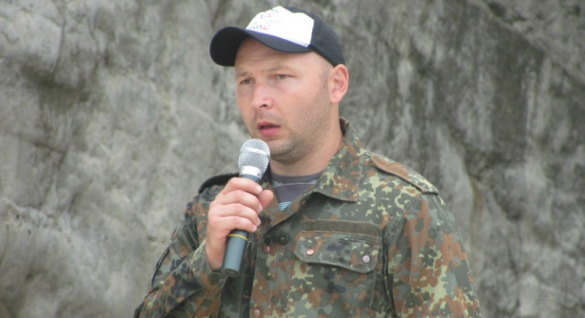 primechaniya.ru
Alexander Petrov
"Peter stood parked near my house the car. In this house lives my uncle. I was thinking, and at some point began to look in the direction of Petrov. He screamed, "What are you looking at?" I replied that we are at home and can look wherever you want. Began a verbal altercation. Then came the husband, he asked, what's the matter? But with the words "now I'll show you what it is" snatched my uncle. A fight broke out. It joined Petrov. I tried to break up the fight, grabbed the head of the district in the arm. But he began to strangle me, and then several times hit," says the woman.
Samburski husband Nizhnegorskoe hospitalized in regional hospital. "Deputy" – suspicion of a concussion, a broken arm and multiple bruises, her husband had a broken leg, and torn groin.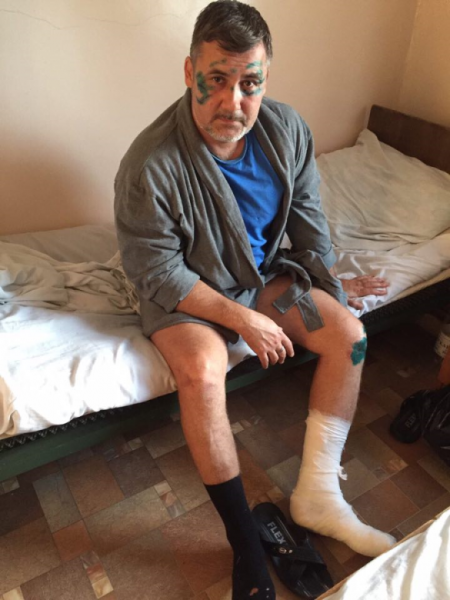 primechaniya.ru
Husband Samburski
In February, Russian media reported that Petrov has a record for drug possession.
Earlier it was reported that in the Russian city of Achinsk members of the city Council and the legislative Assembly of Krasnoyarsk Krai staged a fight during a holiday in bath.
Priznaytes to TSN from Viber that atribuite
nivalis news just the messenger!
Comments
comments