Russia's investigative Committee has opened more than 30 criminal cases on Atovan – Seleznev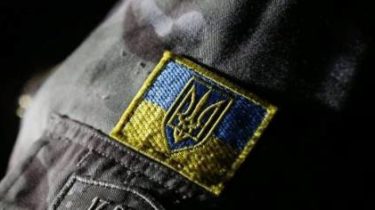 The investigative Committee of the Russian Federation opened more than 30 criminal cases against the Ukrainian military, participants of the ATO in the Donbass, some of these cases – without specific defendants.
In an interview with "Radio Liberty" said the representative of the press service of the General staff of the Armed forces of Ukraine Vladislav Seleznev.
"We get information from open sources regarding the decisions made by the Investigative Committee of the Russian Federation on excitation of criminal cases against participants of anti-terrorist operation in the East of our country", – said Seleznev.
To the question on how many such criminal cases, he said, "there are more than 30".
See also:
The President's trip to Vinnytsia region: Poroshenko presented state awards netguardian
According to Seleznev, in certain criminal cases involved officials at various levels, from the commander-in-chief of VSU the General of the army Viktor Muzhenko, ending with commanders of units that have performed or are now performing tasks in the areas of ATO". The other case was impersonal. "The fact is that any Ukrainian military personnel who perform tasks in the East of the country may be among the defendants in these criminal cases," – he explained.
Seleznev also said that when in early July he's in Simferopol in Crimea mom died, he couldn't go to her funeral. "Unfortunately, I was not able to pay the last tribute of respect because of these considerations. Very big risks to stay in the Crimea forever," he said.
Recall also Vladislav Seleznev said that in the occupied Donbas is about 6 thousand Russian soldiers. He noted that Russian military personnel do not stop to arrive in the occupied territories of Eastern Ukraine, including the management team.
Comments
comments