Groisman assured that the draft budget will be tabled in Parliament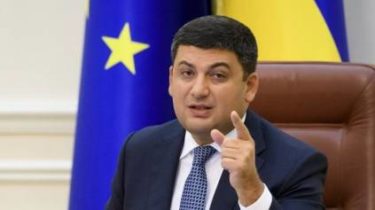 Prime Minister of Ukraine Vladimir Groisman said that on Friday, September 15, the draft state budget for 2018 will be submitted to Parliament.
He said this during a meeting with President of the European Bank for reconstruction and development Suma Chakrabarti.
"Tomorrow, September 15, we will submit to Parliament the draft state budget for 2018. And this is the second time the government introduced the draft budget with strict compliance of the terms stipulated by the legislation", – said the head of government.
See also:
In the draft budget laid 2018 forecast economic growth at 3%.
During a conversation with the President of the EBRD Groisman also noted that the Ukrainian government has given priority to the reforms in the judicial, pension, medical industries, education, and management of state property. The Prime Minister said that next week the Parliament will consider draft laws on judicial reform and changes in the pension system. Also relevant to the consideration of the draft law on privatization, which was developed together with specialists from the EBRD.
Recall, according to Finance Minister Alexander danyluk, the draft State budget for 2018 is formed on the basis of the rate of 29,3 USD per dollar. In addition, the budget envisages GDP growth at 3%, inflation at 7%. Also provides for the increase of social standards from 1 January 2018, the minimum wage will be UAH 3723, a living wage – UAH 1700.
Comments
comments