In the US, the midwife started to give birth, when he took birth from his patient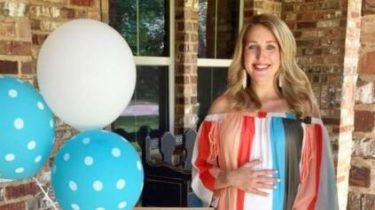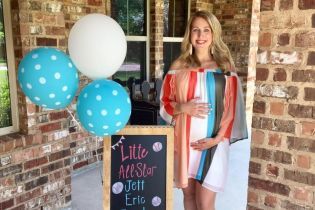 In the state of Iowa, United States, Ob / gynecology Emily Jacobs prematurely began to give birth, when took birth from other women.
This publication reports ABC News.
See also:
The network submits the video with the reaction of a young father who watches over the birth of a child
"I noticed the amniotic fluid (amniotic fluid – ed.) and thought she was the patient that was in labor, said Jacobs. – I understand that it is my, and only then, when he came out of the room."
After a few hours the 28-year-old midwife for the first time became a mother – gave birth to a boy Jetta.
Jacobs believes that her unique history of childbirth made her a better doctor who is "more aware" of their future patients: "It's definitely made me more empathetic and more knowledgeable about how it happens."
"During premature birth women are very worried about the health of their baby and their own health. Now, when I went through it can fully appreciate how excited and nervous", she added.
Our son is now 7 weeks, he's home and feels great.
In turn, the newspaper The Marion Star reports that Jacobs has only recently begun to work at the hospital on 1 July.
The incident occurred about four in the morning, when the rest of the shift women remained three hours. It took a second or third child per day. At that time her husband, Ryan, was home. Emily forgot her mobile phone, which is rare, and borrowed the phone to call him.
"I received a call at 4:45 am but did not answer because did not recognize number. Then she sent me a message about what is happening, and I immediately went," recalls Ryan.
Ryan is a teacher by profession. For the great relief of his wife, he agreed to a year to leave work to be home with the baby.
We will remind, the daughter of an older mother of Ukraine went to the first class. The very appearance of the girls at the light sensation. Valentine Podverbnyj gave birth to her 66 years.
Comments
comments