"Minister DNR" wanted to kill their own, and not Ukrainian saboteurs – the adviser to the interior Minister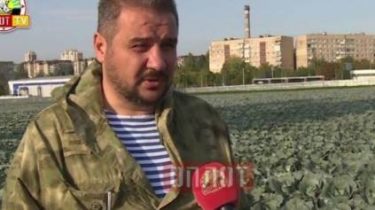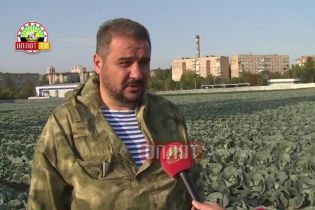 Attempted murder "of Minister of revenues and duties DND" Alexander Timofeev gave militants themselves, but the detention "without delay" of six "ukrteleradio" is a fake.
About this Facebook said Advisor to the Minister of internal Affairs of Ukraine Zorian Shkiryak.
"The bandits continue the shameful practice of the Russian special services with purpose of the guilty. Of course, this is complete nonsense and solid information fake. To justify his direct involvement in the attempted murder of a potential competitor as a result of internal squabbles, the ringleader of Russian terrorist gang "DNR" Zakharchenko and his minions predicted using blatant attempts to mislead and all. It looks clumsy and very awkward. Of course, and traditionally, the next is "agrodiversity" under torture on camera, perhaps, admit "guilt". Although, the involvement of actors for this performance also quite possible", – said Shkiryak.
Information fake real customers and organizers of the assassination so they want to absolve themselves of responsibility.
"Zakharchenko and other organizers of the assassination Timofeeva will try to shirk responsibility, make excuses and allegedly to prove their "effectiveness". Actually, that is what is the purpose of this run by not fake about "Ukrainian trace". Does not work, because the real price of these thugs know everything. Early-late, will respond and will testify about the crimes of Russia in Ukraine in the Ukrainian court. Of course, if at that time will not be in the "crazy Elevator" GRU-FSB", – said Shkiryak.
We will remind, yourself Timofeev yesterday appeared before the cameras controlled by the rebels, the media and accused in the assassination of the Ukrainian side – say, because he is responsible for ensuring that the occupied Donetsk products.
Comments
comments