Almost a year in a Russian prison. The court once again to extend the detention of journalist Sushchenko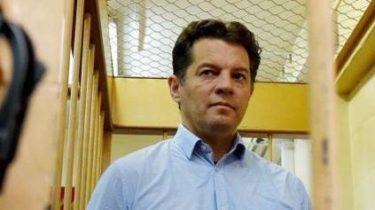 Today, September 25, the Moscow court will consider the petition of investigators to extend the period of detention of Ukrainian journalist Roman Sushchenko.
Illegally attorney inmate mark Feigin told TSNthat the investigators will require two more months of arrest.
Despite this, the novel is well kept, recently I saw my family. In addition, the fate of the prisoner involved, the leaders of France and Germany. As proof of Feigin showed a letter from the office of Angela Merkel.
The case of the correspondent of "UKRINFORM", which the Kremlin accuses of spying will not solve the Russian Themis, but only political negotiations, says the lawyer
"Putin will conduct these negotiations directly. I think the solution to this problem is. In Ukraine there are (inmates) and the Russian military and secret service personnel, which quite could be exchanged for Roman Sushchenko, "- said Feigin.
Comments
comments