The justice Department has not yet reported the test results concerning extradition of Saakashvili in Georgia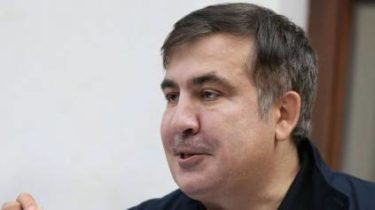 The Ministry of justice of Ukraine has not yet received from the General Prosecutor's office the results of the extradition check in respect of the ex-President of Georgia, former head of the Odessa regional administration and the leader of the party "new force" of Mikheil Saakashvili.
This was stated during a briefing by the Minister of justice Pavel Petrenko.
"While we have not received information on completing this verification," he stressed.
Note, we are talking about the request of the Georgian side concerning extradition of Saakashvili.
Recall that in late July, Saakashvili stripped of citizenship, when he was outside Ukraine. He is a politician promised to return September 10. He entered the territory of Ukraine through KP "shehyni"that in Lviv region, although I was going to make it through KP "Krakovets". To the border he got a bus and crossed it illegally, together with 60 persons. Some of them have used force against the guards.
The state border service of Ukraine announced a breakthrough in the checkpoint "shehyni", in which Saakashvili went to the territory of Ukraine, mass illegal trespassing.
Because of the breakthrough of the border at the checkpoint "shehyni" detained five people. Militiamen also established the identity of six of the organizers of the violation of public order near the boundary, as well as 32 active participant in those events. More than 100 people questioned as witnesses.
Comments
comments