The Prosecutor's office announced in tracing the former press Secretary of Yanukovich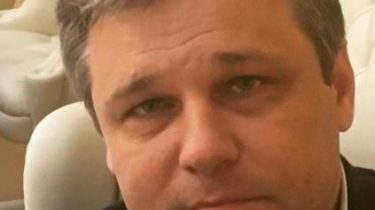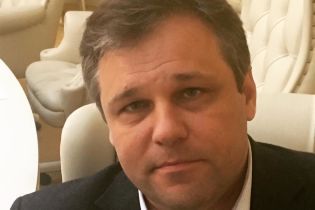 The Prosecutor of the Luhansk region changed previously reported the suspicion of the Deputy of Lugansk regional Council, and now one of the officials of the so-called "administration of the Head "LNR".
Reports a press about it-service of Prosecutor's office of Luhansk region.
In 2014, the MP has given his consent and initiated his appointment as so-called "assistant for domestic policy and public relations of the head of "LNR".
"Since this citizen is hiding from investigation authorities and the court for the purpose of avoiding criminal liability in the temporarily occupied territory of Luhansk region, the latter declared wanted on the basis of a court ruling initiated a special pre-trial investigation", – said the Prosecutor's office.
Now it provides information policy and propaganda activities of the "LC" in the occupied territory.
Meanwhile, reports Espreso, what we are talking about the Rodion Miroshnik, who is a confidant of the ex-"Governor" of the Luhansk region Alexander Efremov. During the 2004 presidential election Miroshnik was the acting press Secretary of Viktor Yanukovych. Miroshnik also calls itself "the official representative of the "LPR" group on Minsk talks.
See also:
The Prosecutor's office announced suspicion, "the Finance Minister "DNR"
We will remind, the SBU had completed an investigation against 132 "officials" terrorist "LDNR". Among the separatists, SBU accused of committing crimes against national security of Ukraine, 35 so-called "officials".
In the Luhansk region, the investigators sent to court prosecutions against the head of the Department of infrastructure and road economy of the Ministry of infrastructure and transport" of the terrorist "LNB". Before this was completed pre-trial investigation and sent to court indictments concerning ".. Minister" and "Deputy Minister" of the so-called "Ministry of infrastructure and transport".
Pseudopodoces, is charged with committing crimes under part 1 St. 258-3 (creation of terrorist group or organization) and part 2 of article 258-5 (financing of terrorism) of the criminal code of Ukraine.
Comments
comments