A matter of independence: three ex-officials of the Ministry of interior reported about suspicion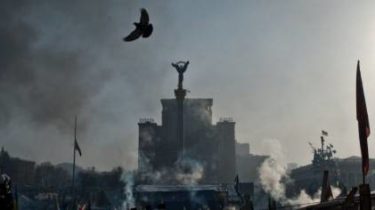 Three former high-ranking officials of the interior Ministry of Ukraine reported on suspicion of systematic obstruction of meetings and coordination of law enforcement agencies during law enforcement actions against protesters in February 2014.
This was announced by the head of the Department of special investigations of the Prosecutor General of Ukraine Serhiy Gorbatyuk, reports "Interfax-Ukraine".
See also:
The Prosecutor explained how exposed the organizer of the kidnapping of Lutsenko and Verbitsky during Euromaidan
"Investigators of the Department of special investigations of the Prosecutor General's office announced the suspected three former senior officials of the Ministry of interior of Ukraine, two of whom now occupy senior positions in the National police," he said.
According to him, the suspicion is brought into the "system implementation organized by the former President of Ukraine and senior officials of the country discourage the holding of rallies, gatherings and demonstrations of citizens."
Obstruction "consisted in the development of draft resolutions of the Cabinet of Ministers of Ukraine granted permission to the illegal use of non-lethal weapons (grenades) produced in Russia and their further wrongful issuance of the law enforcement officers to use against the protesters in Kiev in February 2014."
Also, these individuals suspect that they coordinated the actions of law enforcement officers during use of force against demonstrators on 18 and 19 February 2014 in Kiev with violence and weapons.
"One of the suspects is also reported suspicion on the fact of illegal provision of improper benefits (for more illegal funding) to law enforcement officers to incline them to commit crimes against protesters in Kiev in 2013-2014," said Gorbatyuk.
He said that now the issue of electing a suspect measure of restraint in form of detention.
Earlier in September, read indictment of one of the commanders of the disbanded special forces "Berkut" Ruslan Marchuk. He was charged with the violent dispersal of the student Maidan on 30 November 2013, abuse of power and obstructing the work of journalists.
Comments
comments