New KPVV, the recognition of the debt for the water in front of Ukraine: what the Contact group agreed in Minsk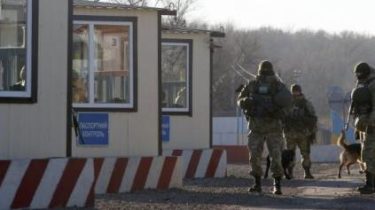 The trilateral contact group in Minsk has supported the initiative of the head of the OSCE mission in Ukraine Ertugrul Apakan about opening a PPC "gold" in the Luhansk region.
This was reported by Darya olifer, press Secretary of the Ukrainian representative in the group, Leonid Kuchma.
Item pass in Gold must be open October 20.
"The decision of the leaders of the Normandy Quartet was made a year ago, but ORLO continue to block this issue," said olifer.
At this point in the Luhansk region has only one checkpoint in the Village of Lugansk and the pedestrian.
In addition, through the work of the economic subgroup, the representative of Russia has recognized the necessity of debt repayment for consumed in the occupied territory of the Luhansk region the water. He expressed his willingness to participate in the development of the mechanism of repayment of debt in accordance with the Ukrainian legislation.
At the same time, the Ukrainian side of the Contact group noted the deterioration of the security situation along the demarcation line: Russia and under its control, the militants do not fulfill the conditions of "school peace".
So, from 25 August to date, the militants 979 times fired at positions of the Ukrainian military, including tanks, artillery and "Grad". 5 soldiers killed, 37 were wounded.
From 22 September, the separatists six times fired at settlements Granite, Marinka, Zaitsev and the Village Lugansk.
Comments
comments