On subsidies, again not enough money – Minsotspolitiki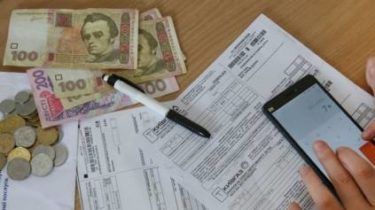 Funding of subsidies for payment for housing and communal services till the end of this year, out of nearly 10 billion UAH.
Therefore, the government will appeal to the Verkhovna Rada with a request to allocate additional funds to increase the total amount in the state budget to 71.2 billion. This was stated by the Director of the Department of state of social assistance Ministry of social policy Vitaly muzichenko, write "Ukrainian news".
"There are two options: October-November funding in 2017 will be increased by about UAH 10 billion, and then we say that 55 billion next year – it is a normal amount of funding. Or this year not resolved the issue, and we will have this debt, which on 1 January 2018 and to reach almost half of the appointments in the next year and we will again this round take place in new ways," – said muzichenko.
The state Treasury notes that as of October 9, subsidies were financed by 54 billion UAH, and for payment of 63.4 billion.
Recall that in 2015-m to year on subsidies from the state budget spent 19,88 billion UAH, and in 2016 – twice, 47,08 billion.
Comments
comments