Ukraine agreed with the IMF on gas prices and waiting for the next installment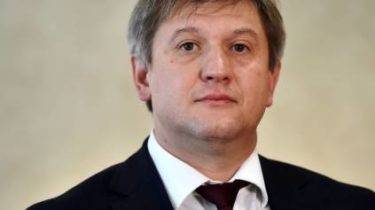 Ukraine has made progress in negotiations on gas prices and can get the next credit tranche of the IMF before the end of 2017.
This was stated by Finance Minister Alexander danyluk during a briefing in Washington, writes "Interfax-Ukraine".
"We have not yet reached a final agreement, but we moved, fixed certain principles. Negotiations are continuing," added danyluk.
Commenting on a possible risks for economy of Ukraine in case of non-receipt of the IMF tranche before end of the year, the Finance Minister expressed confidence that the funds will be received.
See also:
Danyluk in the United States cited three reasons for optimism about the IMF loan
"We are not in that situation, when a month or two something changed. The main question – adopt the law on privatization, it is important to find a fair formula of gas. When we accomplish this, the issue of the tranche will be technical," added the Minister.
Earlier it was reported that Ukraine will offer the IMF a new formula for gas prices.
The increase in gas prices requires the resolution of the Cabinet of Ministers No. 187 of 22 March this year, the Ministry of economic development and trade. So, according to the document, it is calculated on the basis of import parity (the average price of imported gas for a period — ed.).
The government had to publish this index on 1 July. Instead, on 26 September, the Cabinet Protocol decision postponed the publication date for an indefinite period.
To delay the publication of prices decided to harmonize the mechanism of its determination with the IMF and the European energy community. Before the publication of the decision, the price will remain at the current level — 4,942 thousand UAH per thousand cubic meters without VAT.
According to the method, which operates at the moment, if at the end of the year there are deviations of the "plus/minus" 10%, the price for the next heating season should be reviewed.
Comments
comments