The Cabinet has terminated the agreement with Russia on cooperation in the production of military goods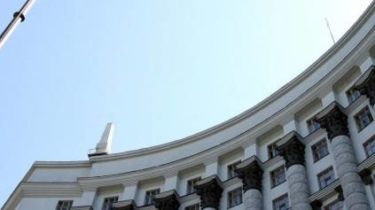 The Cabinet of Ministers has cancelled the agreement with the Russian government on the preservation of specialization of enterprises and organizations involved in the production of military products.
The decision was taken during a government meeting on Wednesday, October 18.
Prime Minister Volodymyr Groysman read out the decision taken by the government among the meeting without discussion.
Note, we are talking about the agreement of 21 December 2000, which stipulated that Ukraine and Russia contributing to the preservation of the existing production and scientific-technical expertise of companies and organizations involved in the development, production and testing of weapons and military equipment, rendering of services for military purposes and the supply of the necessary materials, semifinished products, completing products, educational and auxiliary property.
A separate document provided that the parties to the agreement will not sell or transmit to a third party, including foreign individuals and legal entities and international organizations materials, semi-finished products, components, documentation, and information obtained under the agreement without the prior written consent of the party that put them.
We will remind, in may 2015 the Verkhovna Rada denounced the agreement between the governments of Ukraine and the Russian Federation on the organization of military interstate transportations and settlements for them.
Military-technical cooperation with Russia terminated "Ukroboronprom" in 2014, once with the outbreak of hostilities in the East of the country.
In August 2017, the Cabinet of Ministers of Ukraine has terminated the intergovernmental agreement with Russia regarding the establishment of cooperation in the implementation of the export of military goods to third countries.
Comments
comments