Attempted Mosiychuk. Published video moment of explosion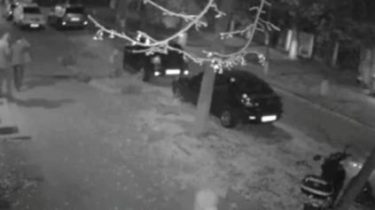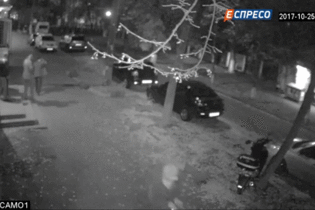 On YouTube has posted a video from the surveillance camera that recorded the moment of explosion near channel Studio Espresso, where he made an attempt on the people's Deputy Igor Mosiychuk.
The record shows, as a passerby walked past parked near the tree of a moped at the moment when it exploded. Three men, one of whom, apparently, he came out of the doors of the building.
See also:
"There was an explosion, from which laid the ears": what is known about the terrorist attack with the Chairman in Kiev
Recall that in the explosion that occurred on October 25 in Kiev, near TV Studio Еспресо.TV that injured five people. Later the guard Mosiychuk died on the way to the hospital. October 26 morning, it became known that also killed a bystander – the man 1981 year of birth has died in hospital.
Attempted Mosiychuk was qualified as a terrorist attack. The interior Ministry said that the attempted murder of people's Deputy from "Radical party" may be involved, the head of Chechnya Ramzan Kadyrov.
Comments
comments