Shepelev claims that he did not testify against Ukrainian politicians, the Russian FSB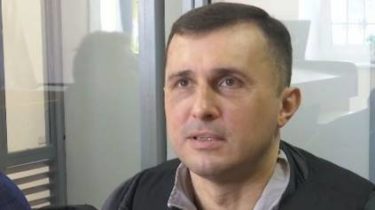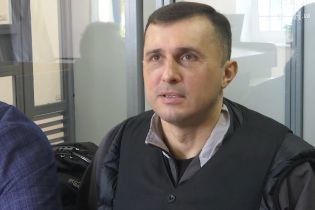 Shepelev claims that he did not testify against Ukrainian politicians, the Russian FSB
© Dnia
Policy
Today, 18:52
Facebook

VKontakte

Google+

Twitter

Telegram
The former MP blames the situation which was now, a businessman Uncle.
Today Desnyansky district court once again met to consider the case of escape from under the measure of restraint former MP Alexander Shepeleva. The court was moved to may 8 because of the absence of witnesses, however, Shepelev had the opportunity to comment on the correspondent TSN of the testimony of businessman Serhiy Dyadechko, a former Manager of "Rodovid-Bank", which accuses the fugitive attempted his murder. Shepelev is suspected of embezzlement of funds of the Bank "Rodovid", but he denies and nods to Dyadechko.
– What Dyadechko says is all nonsense. It is the interested party that is interested in my kidnapping, the murder of my belongings. A man who worked with Alexander Yanukovych when Yanukovych's government, entirely since that time. Now interested to getting out the truth about him, because he likes to be the victims. According to the results of my testimony, believe me, he will sit in the dock.
– As you entered the territory of Ukraine?
– Arrived quietly at his foreign passport Ukrainian. Officially quietly stopped. I'm tired of this whole situation, and my lawyers and wrote requests to all services – the SBU, the President, the national security Council, at the Embassy – all wrote that I am ready to cooperate.
In FSB you testified on Ukrainian politicians (Dyadechko said that Shepelev wrote more than 100 pages of evidence against top politicians in Ukraine – ed.)?
– No, never. In the Russian Investigation Committee I took on two cases as the victim. When Mr. Dyadechko hired people, hired employee of the FSB, who wanted me to kidnap. Was arrested the Colonel, and I was the victim. Dyadechko and is cooperating with the FSB, SC, who is trying to transfer me from the status of victim to suspect. A single man that is crazy all that's evil money corrupts what is there here trying to justify and save his life. I understand, but I can't help it.
Read an interview with businessman Serhiy Dyadechko: For Shepeleva release from jail in Russia paid Haiduk
– Dyadechko said that you're faking high blood pressure.
– Is invented. Military prosecutors took me to dozens of doctors. All fixed, I relaxed, breathing is not delayed. No one has documented that it raises my blood pressure. Every case now is pending, that is the act of 2010-2011, when it was uncovered the theft of "Rodovid Bank" and detained people Dyadechko. And man, the financier Dyadechko, who testify to it, two months was released, and then suddenly died – fell from the balcony. The evidence against Arbuzov, Oleksandr Yanukovych, Firtash, Dyadechko, was kept secret.
Under Yanukovych, you'll remember, there was a problem – who will give the best testimony against Tymoshenko, and that fellow. Dyadechko then said against Tymoshenko's nothing, ladies vs Shepelev, and he of her party. And then began to modelled case against my entire family. I was called Pshonka, Klyuev, Zakharchenko demanded evidence against Tymoshenko, Turchynov, and it promised a quiet life. It terrorized me for two years.
– What data you can give?
– Do not even know. I brought the documents which were offered to sign.
Is it true that you all telephone conversations were recorded (this was said by Dyadechko in an interview with TSN – ed.)?
No, that's a lie. On the contrary – recorded me. In my Cabinet was installed a recording device, not know anyone, then to me it's all planted. It was all simulated. Also all forged in 2005-2006, when he formed a parliamentary majority, and I was accused of being involved in the disappearance or kidnapping of Colonel Yerokhin. So I was forced to go to the Party of regions. Me, Yanukovych personally invited, but I do not agree. Then began at me with resentment. In 2007, when they voted for resignation of Yanukovych and the appointment of Tymoshenko, I was offered large sums of money, so I did not vote, to ill. I talked about this and Tymoshenko and Turchynov.
Videoex-MP Shepelev accused of the kidnapping of businessman Sergey Dyadechko
He was detained 2.5 months ago under strange circumstances. He was wanted, was on the territory of Russia, and then suddenly found in the forest near Kiev. How it got there is not explained neither SBU, nor the military Prosecutor's office, which conducts its business.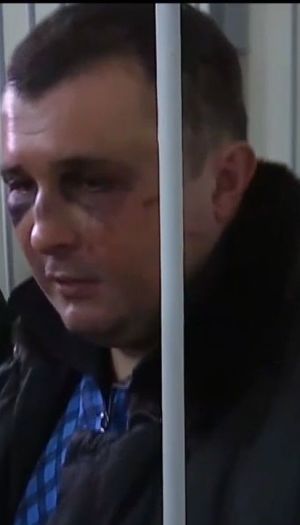 TSN. 19:30
23 APR, 20:09
Facebook

VKontakte

Google+

Twitter

Telegram
– Why are they silent?
– You have to ask them.
– You and Kuzmin (former Deputy Prosecutor General Renat Kuzmin. It Dyadechko was named the main cover Shepeleva – ed.) spoke in Moscow?
No, I didn't know he was in Moscow.
Interviewed By Olga Vasilevskaya
Recall, February 8 former MP Alexander Shepeleva detained near Kiev, when he himself had a license, "MGB DNR" and Ukrainian passport issued in another name – Nicholas Boruch, as well as the identity of the MP to his name.
Wanted ex-BYUT Deputy Alexander Shepelev on the night of July 6 2014 ran away with the escort of the emergency hospital, where he was treated after being extradited and detained.
Case against ex-MP was initiated in 2012. Shepelev accused of involvement in the embezzlement of funds of "Rodovid Bank" for the sum more than 220 million UAH during the Premiership of Yulia Tymoshenko, and also in participation together with businessman Pavlo Borulko in the organization of embezzlement of public funds of refinancing of the national Bank in the amount of 315,3 million UAH in March-may 2009.
Subsequently, the Ukrainian interior Ministry reported that Shepelev is on the international wanted list on suspicion of attempted murder and embezzlement. He was arrested in Russia in March 2015, after which the Russian court decided to extradite him to Ukraine, but the extradition never took place.
In addition, the ex-Deputy was involved in the cases on the murder of the head of the Supervisory Board of "Avtokrazbank" Sergey Kirichenko in January 2003 and the attempt on the life of former shareholder "Rodovid" Sergey dyadechko.
Shepelev was twice elected to Parliament on the BYUT list, but in 2010 he was expelled from the faction and joined the faction of the Party of regions, where all subsequently left. In the parliamentary elections in 2012 I stood on the majority district No. 13 (Vinnytsia region) as the independent candidate, however, took only the 7th place.
At the end of March 2014, the Shevchenko district court of Kiev chose for Shepelev a measure of restraint in the form of a two-month arrest. Subsequently, the former MP was transferred to a hospital, where he escaped. In September 2014, Interpol declared wanted fugitive, after less than a year he was detained in Moscow and arrested. In August Shepelev came from a Russian jail.
April 3, 2015 the Prosecutor General's office of Ukraine appealed to the Russian colleagues with the request for extradition of ex-MP. In August 2016, the GPU reported that Russia officially rejected Ukraine in the extradition Shepeleva because of his cooperation with the FSB.
Tymoshenko
Turchinov
pedigree
Shepelev
Next post
Saw a bug — Ctrl+Enter
Letter to the editor
© Materials
TSN.ua
Leave your comment
Leave your comment
All comments
Always
deployed
Editor's choice
Comments
comments