Passion on the Lot: around the reconstruction of the overpass, a new scandal erupted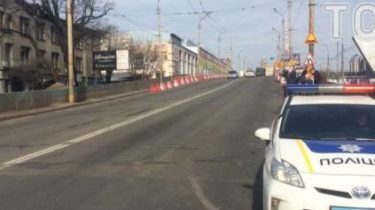 Passion on the Lot: around the reconstruction of the overpass, a new scandal erupted
© https://www.facebook.com/nelly.kovalska?fref=ts
Kiev
Today, 02:10
The number of comments

1

The number of views

14
Facebook

VKontakte

Google+

Twitter

Telegram
For delay in starting work, are the claims of experts and the lack of clear reconstruction of interchanges.
Repair Shulyavska overpass in the capital have been postponed at least until July, so the bridge, which according to experts barely holding on, will travel. City officials complain that the beginning of reconstruction, inhibit themselves as contractors, says the story TSN.19:30.
"In June we will start with preparatory work," says the chief engineer of KP "Management of construction traffic structures" Alexander Scolnik. The movement for crossing forbidden until July, because the reconstruction process was suspended due to complaints about its organization.
Videoremont Shulyavska overpass is delayed at least until July
The bridge, which is barely hanging on, according to experts, will remain a travel. The beginning of reconstruction, inhibit the executors of the works, explained city officials. But the authors of the versions of solutions that have failed in the contest, say – will do anything to the selected scheme is not built. And already turning to the Prosecutor.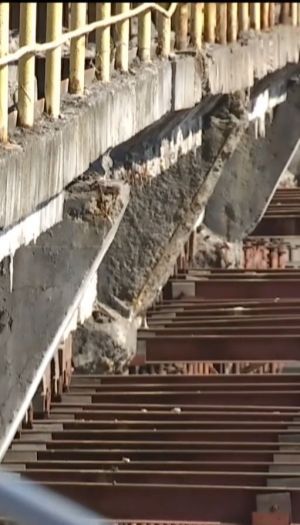 TSN. 19:30
Yesterday, 20:17
Facebook

VKontakte

Google+

Twitter

Telegram
The design of the future interchange at Shulyavka approved almost immediately after recognition of the bridge disaster and the falling part. From today it will be different, only the direct arrival from the Victory Avenue to the street of Getman and Congress in the opposite direction. However, experts say that this topic is actually shrouded in mystery. "Nobody knows what was approved. On the website of the developer not the final draft, which will be built", – says an expert on urban development Viktor Gleb.
See also:
In Kiev, Shulyavska overpass of asphalt got fittings: damaged cars
He is convinced that the selected officials of the scheme is not accidental. "Only 2 of the 15 options, it was assumed the demolition of the factory "Bolshevik". Behind it all is a lot of money. Will the Congress, and it is planned shopping centre", – says the expert and adds that the repairs will cost the city twice as expensive as planned. "Expert says that it is not 400, but 800 million hryvnia. I think it's still compensation to the owner for the plant," he explains.
Comments
comments