After Stripping the banking system of Ukraine is responsible money on Deposit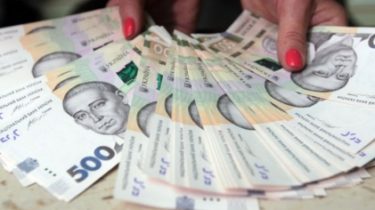 After Stripping the banking system of Ukraine is responsible money on Deposit
© UNIAN
With the beginning of the year deposits in the national currency increased by 8.5 billion and in foreign currency 160 million dollars.
Mass cleansing of the banking system from insolvent financial institutions provide initial results. The confidence of Ukrainian banks is gradually returning and they have money on deposits.
The national Bank notes that "the process of cleaning up the banking system was actually quite painful, but today is already the first positive results are encouraging and lay the basis for further sustainable development. NBU expects a gradual growth of public confidence in banks and the preservation of the positive tendencies of strengthening confidence in the banking system and the growth of the Deposit base."
Also read: Gontareva announced the autumn forecast for the hryvnia in the currency market
Starting in 2016, the volume of deposits of population in hryvnia increased by 8.52 billion UAH (5%) to 188,26 billion. Deposits in foreign currency increased by $ 160 million (2%) to 8,442 billion.
In July and August, the most since the beginning of the year increased term deposits in the national currency by almost 2 billion UAH.
"Emergency funds are important for the banking system, because their height adds to the stability of banks' liquidity and stimulate the resumption of lending," – said the NBU.
The national Bank also explained what is happening with the hryvnia on the foreign exchange market and announced the forecasts.
Comments
comments