Banks reduced the losses seven times and come out with a profit of 2.7 billion hryvnia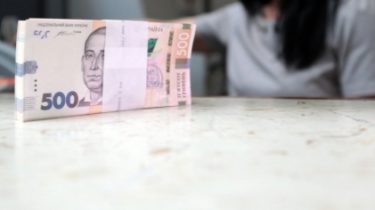 Banks reduced the losses seven times and come out with a profit of 2.7 billion hryvnia
© UNIAN
NBU has already spent stress-testing of the 40 largest banks.
The banking system of Ukraine has returned to profitable operations in August 2016, the financial institution made a profit of $ 2.7 billion.
"A positive financial result, in particular, has shaped the growth of net interest income for August in comparison with July by almost two times due to the increase in interest income on credit operations. In just eight months of 2016, the loss of operating banks decreased by almost seven times compared with the corresponding period of the previous year (as of August 1, 2015, the loss amounted to 45 billion UAH). This decrease relates to the reduction of allocations to reserves for active operations by 62% or 50.4 billion UAH", – said the national Bank.
NBU has already spent stress-testing of the 40 largest banks, which occupy 96% of the total banking market of Ukraine to identify problems and, if necessary, to increase the capitalization. Until 2017 must complete diagnostics 40 financial institutions, and until the end of June 2017 other banks.
Also read: Gontareva announced the autumn forecast for the hryvnia in the currency market
"Four banks, the regulator checked the top 20, didn't need capital increase, five ahead of schedule completed the capitalization in full. Two banks of those that are diagnosed ("Fidobank" and "Khreschatyk"), withdrawn from the market, five have already implemented a recapitalization program for 2016 and intend to fulfil a number of obligations until 2018″, – noted in the NBU.
At the same time, the banks ' debts to the national Bank on the principal amount of refinancing loans for the first eight months of 2016 decreased by 25 billion UAH (-25,2%) to 74,35 billion.
The regulator States that after Stripping of the banking system, the Ukrainians actively carry money on Deposit. The NBU also explained what is happening with the national currency in the foreign exchange market and announced the forecasts.
Comments
comments