Before the "combat" television Parasyuk asked Facebook users what to do with Vilkul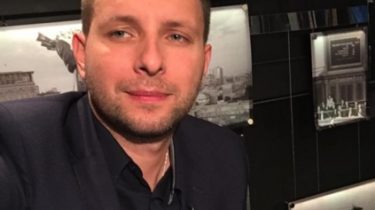 Before the "combat" television Parasyuk asked Facebook users what to do with Vilkul
© Facebook/Vladimir Parasyuk
Social network users actively responded to the question.
To go live on 112 channel, which ended in a brawl between people's Deputy Vladimir Parasyuk and Alexander Vilkul, first asked the users what to do with the opponent.
The corresponding entry Parasyuk posted on his page in Facebook.
"I'm at 112. My opponent will be "separatist" Vilkul. What do I do? Can I (Emoji with the image of a fist – Ed.)", – written before air Parasyuk.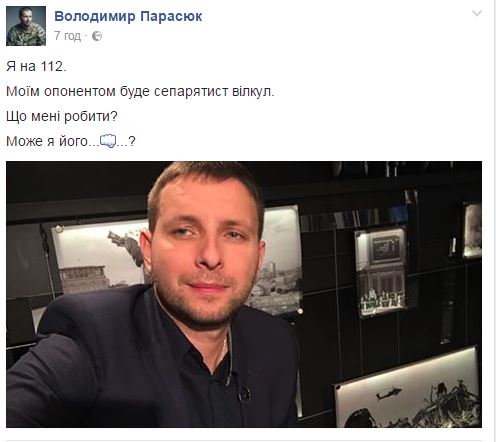 Facebook/Vladimir Parasyuk
By the way, the post caused a strong reaction among users. He gained several thousand likes and over 700 comments, among which a considerable percentage of approval opinions about the proposal.
See also: Parasyuk broke his nose in a sector of the opposition bloc. Video added
We will remind that the people's Deputy Vladimir Parasyuk is not the first time marked with a loud conflicts and fights with politicians. Earlier, the MP threw a glass at prosecutors after the judge of the Transcarpathian court of appeal refused to soften the measure of restraint for the party to fight in Drahobrat fighter "Right sector" Uhryniv Peter ("Pedro").
Comments
comments