Klitschko promised 8 thousand cameras on the streets of Kiev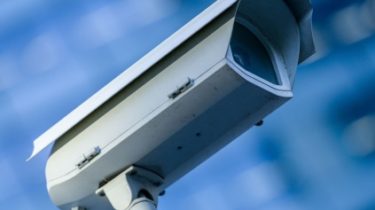 Klitschko promised 8 thousand cameras on the streets of Kiev
The mayor says that the city require intensive monitoring.
In Kiev, the streets will be equipped with 8 thousand surveillance cameras. This was stated by the head of the KCSA Vitaly Klitschko, the press service of the city administration.
"In connection with the fighting in the East of Ukraine a large number of unregistered weapons are in the hands of citizens. Realizing that the crime situation in Kiev has not changed for the better, we have increased funding for the program "Safe capital", in which the first 4 will be installed thousands of cameras, and in General we plan to install 8 thousand cameras," explained the mayor.
See also: Just a week traffic Cams recorded almost 200 thousand traffic violations – Dekanoidze
According to him, all the pictures with them will be to the Central server and monitoring events on the streets at the same time will engage the mayor's office and law enforcement. "This system effectively established itself in Israel. It allows you to recognize faces, and therefore, to make full identification of people who have committed offences", – said Klitschko.
In addition, the mayor stated that the necessary conditions to improve the crime situation in the city should be restrictions on the sale of alcohol at night, as well as strengthening the rights of police officers. "I am convinced that the police should have more rights. The police are responsible for enforcing the law. Me out of balance situation when in Kiev a group of guys went around the city with a speed of 200 kilometers per hour, the police were chasing this car, treated many times with a demand to stop. Eventually because of injury died, one of the guys that was in the car and on the dock was the police, although there should be a driver who was speeding through the city 200 kilometers per hour and was dangerous for the residents. For this reason I consulted with the Americans and Germans who work in law enforcement. And they say that the police were wrong in the fact that late enough to use weapons. In the United States would have long stopped this car by all means possible, because it posed a threat to residents", – stressed the head of the KSCA.
Mystery Klitschko: where star lives the mayor of Kiev
Classified material
August 29, 12:55
Add to favourites
Official billionaire mayor of Kiev, Vitali Klitschko, though, and shows the Declaration and all to enter. Officially Vitali has the apartment, house, land, several cars, a motorcycle and a trailer for the boat but without the boat. And as found by the x-files, lives the star the mayor at the reserved Zhukov island. And hides this fact.
Comments
comments