Klitschko promises that the controversial shopping center on the "Heroes of Dnepr" will not, without the consent of Kiev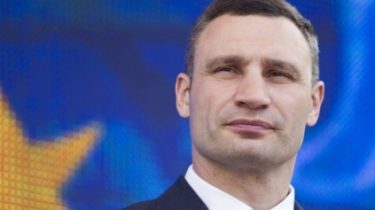 Klitschko promises that the controversial shopping center on the "Heroes of Dnepr" will not, without the consent of Kiev
Vitali Klitschko© UNIAN
Currently undergoing work to strengthen the station.
The mayor of Kiev Vitali Klitschko believes that statements about the possibility of the destruction of the metro station "Heroes of Dnepr" have no reason to.
Klitschko says that today, the "Heroes of Dnepr" work continues on the planned strengthening of the station and construction of waterproofing, reports UNIAN.
See also: the Controversial construction of the project "Heroes of Dnepr" will stop
"Now the station "Heroes of Dnepr" to be part of people negatively, some politicians inflame the situation. I want to remind you: now is the strengthening of the station. We need to repair it, strengthen. Work performed by the company "Metrostroy", which built the station. And all the speculation that the station is supposedly going to collapse, have no basis", – convinces the head of the city.
He also promised that the construction of the shopping center above the metro station "Heroes of Dnepr" will only occur with the consent of the community.
"Yesterday has held public hearings, gathered supporters and opponents of the construction. I want to emphasize that we need to strengthen the station waterproofing and the construction of a shopping center may be conducted only when a society is under," – said Klitschko.
Kyiv mayor hopes that after approval of new master plan of the city, the number of confrontations between the society and builders will decrease.
"I hope that we will soon adopt a new General plan of Kyiv. And then Kiev will understand how the capital will develop," – said Klitschko.
In 2003 the company "Elikon" LTD won an investment tender for the construction of a shopping and entertainment complex on the so – called circle is at the intersection of Obolonskyi Avenue and street of Heroes of Dnepr – right at the exit of the metro station and on the roads of passenger traffic to the end stops.
Locals blame investors and developers that the appearance of the Mall will have a negative impact on the huge passenger flow at a subway station, near which end there are many transport links – trolleybuses, buses and minibuses, particularly on Toompea. People resent the fact that a circle already demolished one of the entrances to the station. The developer rejected the allegations, saying it is a useless fiction.
People repeatedly come out to protest and blocked traffic on surrounding streetsto draw attention to the problem.
Comments
comments