"Kurchenko's a criminal." Poroshenko has promised to expedite the investigation of cases against the tycoon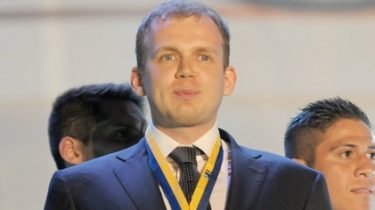 "Kurchenko's a criminal." Poroshenko has promised to expedite the investigation of cases against the tycoon
© UNIAN
The Ukrainian leader said that the former ally of Yanukovych is wanted.
The President of Ukraine Petro Poroshenko has promised to expedite the investigation of cases against the controversial oligarch Sergey Kurchenko.
He announced that he would do everything possible to have the state wasn't stolen objects that belonged to Kurchenko.
See also: Pechersk court arrested the property Kurchenko
"According to the information I have, Mr Serhiy Kurchenko is a criminal, he is wanted against him a criminal case. For the crimes that were committed in Ukraine, we will do everything possible to investigate these criminal cases expedited, and objects that belonged to him, through the transparent procedure was not stolen from the state", – UNIAN cites a quote Poroshenko.
We will remind, earlier Prosecutor General Yury Lutsenko declared that the former Minister of income and fees Alexander Klimenko and a businessman Sergei Kurchenko left Ukraine for damages in the amount of 198 billion.
March 23, 2016, the Prosecutor General's office drew up a notification on suspicion of Bank fraud with liquefied gas, with the result that the state suffered losses totaling more than 2 billion UAH.
Comments
comments