The new contract promised a single reward of up to 14.5 thousand UAH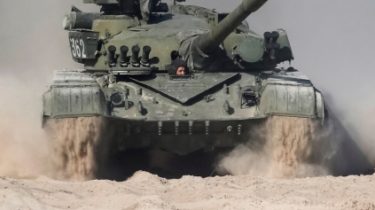 The new contract promised a single reward of up to 14.5 thousand UAH
© Reuters
Soldiers would receive a monthly salary.
The military, which will go to contract without a termination of employment, will be paid a one-time fee from 8 to 10 minimum wages.
This was stated during a briefing the representative of the Ministry of defense of Ukraine Colonel Dmitry Gutsulyak.
Payment will depend on the rank of enforcer. Will get the officers – 14,5 thousand hryvnias.
Read also: Ukrainian conscripts will not be sent to the ATO, and the contract will raise wages
"Mobilized servicemen have an opportunity to contract with the Armed Forces of Ukraine to do so without resigning from military service. The state provides social protection of this category of servicemen. Thus, according to the decree of the Cabinet of Ministers of Ukraine, they are paid a lump sum cash award (the officer ten times the minimum wage or 14 500 UAH, Sergeant – nine, or 13 050 UAH, soldier eight or 11 600 UAH)", – quotes "UKRINFORM" quote Huculak.
He stressed that these military remains a workplace and average earnings, and does not cease payment of pensions. Guaranteed monthly allowance for soldiers military service under the contract the first year of service YTD is 7 thousand UAH, for the officer – of 9 thousand UAH.
We will remind, in July the Verkhovna Rada has allowed the military APU, who serve on a contract basis during the term of the country of the special period, after the expiry of the contract to retire, renegotiate or terminate it.
President of Ukraine Petro Poroshenko vetoed the law on the termination of the soldiers contract with the army until the completion of the special period.
President Poroshenko has vetoed the right of soldiers to break open-ended contracts
TSN. Pdsmi day
September 27, 23:32
Add to favourites
The law adopted by the Verkhovna Rada in July ,helped the fighters that have signed a contract for a specific period, to leave after one and a half years of service. Almost two months, the document was waiting for the President's signature – but in vain. At the same time, the seventh wave of mobilization is not even in the plans, say the General staff.
Comments
comments