Transgender was placed in a women's prison for fear of beating men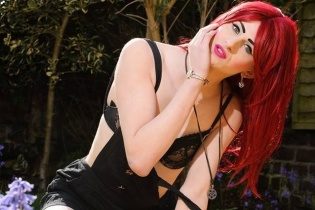 Transgender was placed in a women's prison for fear of beating men
Man plans to have surgery in the next year.
In Britain, transgender Natalie Kearney was sentenced to twelve months in prison because she beat her boyfriend. Before that, the woman admitted that she cheated on him.
The woman is transgender, was sent to a women's prison, reports the Mirror. Natalie was afraid that she may piss in a prison for men.
While 22-year-old girl awaits surgery to change the article and linked a fit of aggression with hormones. It is noted that she has twice beat his 44-year-old lover and despite a three-year ban, continued to live with him.
During a quarrel over infidelity Kearney, the woman hit her boyfriend. The next morning she repeated the action.
See also: a Woman-transgender met the man of her dreams, who was formerly a girl
"She hit him and he fell on the glass table, she in turn, continued to attack him, biting his hand," said the investigators.
In turn, the police transgender said that she loves her man. She was found guilty for assault, although she claimed to have defended himself.
A woman is planning to have surgery in the next year.
Earlier, the US has allowed students to choose freely transgender toilets in schools. According to the document, schools should not require students transgender birth certificates and other documents to determine their gender.
Comments
comments