Ukraine can become the seventeenth US ally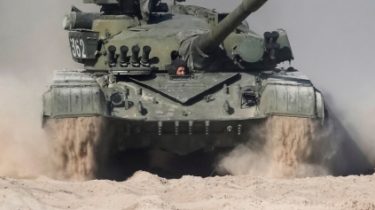 Ukraine can become the seventeenth US ally
© Reuters
According to the head of the defense Ministry, the state has a great chance.
Ukraine is working to obtain the status of main ally outside NATO.
This was announced by the Minister of defence of Ukraine Stepan Poltorak on air of the program" Left coast Sonya Koshkina," reports Interfax-Ukraine.
See also: Former NATO Secretary General said that Ukraine needs to do for membership
"In 2015, we adopted the Military doctrine, which identifies clear objectives. The first is the European course. Second – membership in NATO. We're working on it. Regarding the status of special partner – the President of Ukraine there is a task to work in this direction. But we must prove to our colleagues – including the Alliance – that have a clear vision of how will the reforms in the armed forces, Ministry of defence, as they are inevitable", – said the head of the defense Department.
The Ukrainian side, he added, is negotiating with the USA regarding this, and the rest of the month will arrive in Ukraine with the us retired General John Abizaid, who was recently appointed adviser to the Poltorak: it will help rapprochement and cooperation with the United States.
Read also: NATO promised to increase its aid to Ukraine in fight against Russian aggression
To the question, does Ukraine have a chance to become the 17th country which will have the status of the main ally of the United States, Poltorak said: "I think there is. And very large".
Earlier it was reported that the President of Ukraine Petro Poroshenko has sent NATO an official letter with a request to include Ukraine in the program of the advanced features (the Enhanced Opportunities Programme). Currently, the Programme extended features cooperate with NATO Sweden and Finland.
Comments
comments