A large-scale accident in Kiev: "Volvo" hit two pedestrians on the crossing and flew into the oncoming lane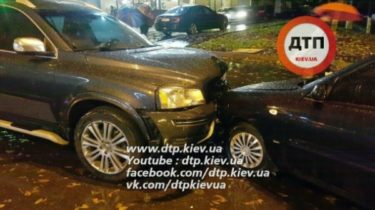 A large-scale accident in Kiev: "Volvo" hit two pedestrians on the crossing and flew into the oncoming lane
Kiev
9 Oct, 22:56
1 of 14

© facebook.com/dtp.kiev.ua

1 of 14

© facebook.com/dtp.kiev.ua

1 of 14

© facebook.com/dtp.kiev.ua

1 of 14

© facebook.com/dtp.kiev.ua

1 of 14

© facebook.com/dtp.kiev.ua

1 of 14

© facebook.com/dtp.kiev.ua

1 of 14

© facebook.com/dtp.kiev.ua

1 of 14

© facebook.com/dtp.kiev.ua

1 of 14

© facebook.com/dtp.kiev.ua

1 of 14

© facebook.com/dtp.kiev.ua

1 of 14

© facebook.com/dtp.kiev.ua

1 of 14

© facebook.com/dtp.kiev.ua

1 of 14

© facebook.com/dtp.kiev.ua

1 of 14

© facebook.com/dtp.kiev.ua
© facebook.com/dtp.kiev.ua

© facebook.com/dtp.kiev.ua

© facebook.com/dtp.kiev.ua

© facebook.com/dtp.kiev.ua

© facebook.com/dtp.kiev.ua

© facebook.com/dtp.kiev.ua

© facebook.com/dtp.kiev.ua

© facebook.com/dtp.kiev.ua

© facebook.com/dtp.kiev.ua

© facebook.com/dtp.kiev.ua

© facebook.com/dtp.kiev.ua

© facebook.com/dtp.kiev.ua

© facebook.com/dtp.kiev.ua

© facebook.com/dtp.kiev.ua
The car smashed five cars.
On Sunday evening, October 9, in Kiev there was a large-scale accident, which injured six people and faced six cars.
It is reported portal Dtp.kiev.ua.
The accident occurred on Vasilkovskaya str. According to preliminary data, the driver "Volvo" on the transition hit two pedestrians and slammed into the oncoming lane, where it collided with five cars: VAZ, "Honda", "Renault", "Daewoo" and "Volkswagen".
Also read: Top 10 terrible accident this week: a selection of the most serious accidents in Ukraine
One of the pedestrian open craniocerebral trauma in critical condition was taken to the 17th hospital in the Department of polytrauma. The crash injured four people.
At the scene works investigative team of the police.
Comments
comments