After the death of the volunteer in danger, the remaining 60 dogs and cats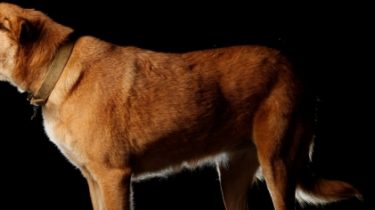 After the death of the volunteer in danger, the remaining 60 dogs and cats
© Reuters
The people of Kiev asked to shelter animals at risk of starvation.
Six dozen animals were left without their protector and Keeper of Faith in Spitkovsky, who died two days ago. Now tetrapods have only four daysto find a new home and new owners, or the landlord, a woman for more than ten years rented a private house near Kiev, just throw them away and will die, according to a story TSN.19:30.
To the enthusiast took the animal from many regions. Half – saved from the Donetsk and Lugansk regions dogs and cats. The woman helped the other volunteers, in particular Vladimir Eremin. His favorite dog Parliament, which was guarded by the enterprise, would be put to sleep after the closure of the firm. "She's young. She was two or three years. The protection will be remarkable," he says.
All animals are groomed and healthy, unpretentious food. Dogs and cats have their passports and all vaccinations. Not enough they only owners. Volunteers are asked to analyze animals at least temporary content because they have nowhere to stay.
The TSN reporter Tatiana Bukovnia
55 dogs and 9 cats displaced persons from the Donbas looking for a new home
TSN. 19:30
7 Oct, 20:37
Add to favourites
Two days ago a volunteer, which is more than 10 years engaged in homeless animals, Faith Spitkovsky died and animals have only 4 days to find his new home. To find new owners, the landlord, a woman rented a private house near Kiev, gave the puppies and the cats have until the next week.
Comments
comments