Caricature Charlie Hebdo on the scandalous Kim Kardashian and "the devil", the sky in Kiev. Trends Network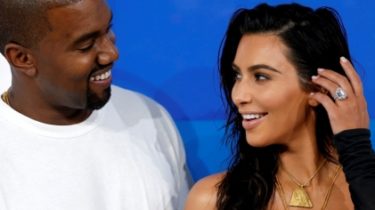 Caricature Charlie Hebdo on the scandalous Kim Kardashian and "the devil", the sky in Kiev. Trends Network
© Reuters
Funny news and news that interest many, watch in our collection.
Team TSN.ia daily will collect for readers of the main trends of social networking – the key discussion topics of users, jokes, funny fotozhaby and most popular videos of the last days.
Today, October 7, in the Network were laughing at the video of TSN.ia with the rap from the "expert of the Ukrainian language" Mykola Azarov, and made the photoshop-battles with the baby, which is funny, thick hair.
Also, users looking for a weird Halloween costumes and laughed at the trailer for a nonexistent horror movie about potatoes.
In the Network published photos of the crazy weather in Kiev and looked at the caricature of Charlie Hebdo on the scandalous Kim Kardashian.
Comments
comments