In China, the motorist is a loser 15 times hit the next car when I left the Parking garage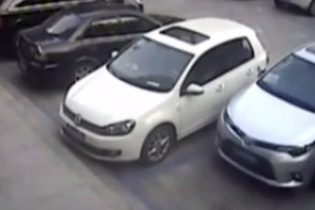 In China, the motorist is a loser 15 times hit the next car when I left the Parking garage
© Daily Mail
In General, the driver made 21 attempting to leave their Parking spot.
In the Chinese province of Jiangsu camera outdoor CCTV camera has recorded the attempts of the driver of failure to leave your seat in the Parking lot.
The driver made 21 attempting to leave the Parking lot, of them 15 times hit the car, which stood nearby.
When in the end the driver made his maneuver, he quickly left, without leaving any note owner of a neighboring auto about the possibility of compensation of the caused losses.
Reportedly, the driver is a loser is a recent graduate of the driving school, which received a license to eskolko years and only recently began to control your car.
Comments
comments