Dance "Clinton" and "trump" and the brutal destruction of the iPhone in the store. Trends Network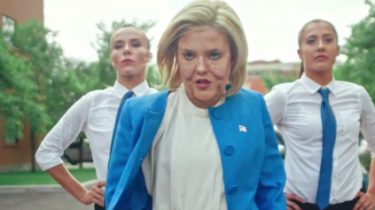 Dance "Clinton" and "trump" and the brutal destruction of the iPhone in the store. Trends Network
© Facebook/By Chase
Funny news and news that interest many, watch in our collection.
Team TSN.ia daily will collect for readers of the main trends of social networking – the key discussion topics of users, jokes, funny fotozhaby and most popular videos of the last days.
Today, October 3, nick admired the bold dog-parachutist and was surprised the new creepy trailer for the next part of the "Pirates of the Caribbean".
In addition, users laughed at the sudden image of the beauty Margot Robbie and enjoyed the book "Harry Potter and the cursed child," which they were able to buy on the day of the presentation of the Ukrainian translation.
Also, today, users laughed at the dance bottom between clones, Clinton and trump and was fascinated by the little Prince George.
Comments
comments