EU Ambassador warned that the changes of e-Declaration in Ukraine could be catastrophic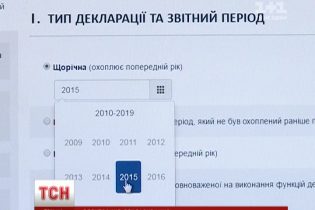 EU Ambassador warned that the changes of e-Declaration in Ukraine could be catastrophic
In Europe, warned against weakening the existing system.
The weakening of the system of electronic Declaration of incomes and property of the Ukrainian officials can have devastating consequences for Ukraine's cooperation with the EU. It warned the head of the EU delegation to Ukraine Hugues Mingarelli.
He urged the Ukrainian authorities to keep the current system. "We were told that in e-Declaration discusses the changes. A number of public activists warned us that these attempts are intended to blur the system… the Authorities assured us of the opposite. The main message from the EU: don't loosen the e-Declaration", – said the representative of the EU.
See also: E-Declaration: the punishment of officials for the concealment of the state
According to him, a weak system will result in the unfavorable for Ukraine consequences. "It will be a disaster if it won't run freely. It also will not contribute to the effective fight against corruption," said Mingarelli.
Earlier it was reported that MPs have been slow with e-Declaration due to the President and property in the occupied territories. Politicians are concerned that published data can use the robbers.
Coats, offshore, property in Crimea, deputies of heavy filling in the electronic Declaration
TSN. 19:30
6 Oct, 20:37
Add to favourites
For a week the deadline for the submission of electronic declarations by officials. But members of Parliament still languish over the filling. For them it was a Chinese puzzle. Some worried about how to record, e.g., jewelry and fur coats, other worries Crimean estate, and someone else a frighten possible burglars.
Comments
comments