In the Village Lugansk starts breeding forces – Tuk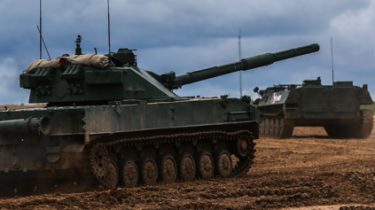 In the Village Lugansk starts breeding forces – Tuk
© Russian defense Ministry
Militants began to withdraw at the last, third section, according to the Minsk agreements.
Militants began to withdraw its forces in the Village of Lugansk.
This was the Deputy Minister for the occupied territories, the George Tooke wrote on his page in Facebook.
"In the village of the Luhansk there is the beginning of the process of withdrawal of forces on the other side of the line of differentiation", – he said.
According to tuki, the breeding has already taken place in Petrovskywhere the process of clearance of the designated areas, and in Gold, where the demining process has not yet started.
"You have to understand that the process of observance of silence in these parts is very fragile and can be disrupted by terrorists at any moment", – said the fat.
We will remind, on 21 September in Minsk signed a framework decision of the Trilateral contact group about the breeding of forces and means in the Donbass. The agreement concerned three areas – the Village Lugansk, Gold and Petrovsky.
Comments
comments