Love avocado. Original Kharkov with his own hands creates a touching wool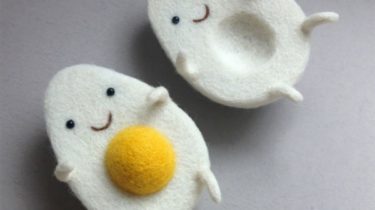 Love avocado. Original Kharkov with his own hands creates a touching wool
Curiosities
Yesterday, 12:01
1 of 6

© boredpanda.com

1 of 6

© boredpanda.com

1 of 6

© boredpanda.com

1 of 6

© boredpanda.com

1 of 6

© boredpanda.com

1 of 6

© boredpanda.com
© boredpanda.com

© boredpanda.com

© boredpanda.com

© boredpanda.com

© boredpanda.com

© boredpanda.com
Dolls holding hands and smiling.
Ukrainian Anna Dougan from Kharkov touching makes dolls made of wool. The best known are two series of products, in particular "Love avocado" ("Avocado Love") and "Love eggs" ("Egg Love").
Dolls can hug each other, creating a unified whole, or to disengage and be two separate beings who are smiling.
All her dolls hold hands and look very welcoming.
Recall also Ukrainian under the name of Ellen Rococo (Rococo Ellen) surprised unusual design, creating sculptural art jewelry from polymer clay and minerals. The girl wrote on its website, she inspired fantastic motifs, organic and bionic forms.
Comments
comments