Over Kiev after long stretches of rain a double rainbow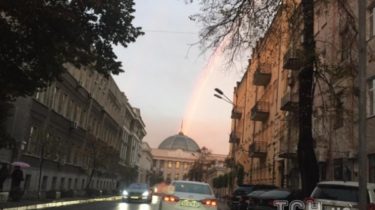 Over Kiev after long stretches of rain a double rainbow
Kiev
5 Oct, 18:41
1 of 5

© facebook/Sergey Guljaev

1 of 5

© Dnia

1 of 5

© Dnia

1 of 5

© Dnia

1 of 5

© Dnia
© facebook/Sergey Guljaev

© Dnia

© Dnia

© Dnia

© Dnia
In the capital all day drizzle interspersed with heavy rain.
Kiev in the evening of 5 October see a double rainbow. Note that in the capital during the day of rain, much colder.
Thursday 6 October forecasters predict different weather regions: the West will be very cold in the Carpathian mountains it will rain with snow in the Centre and South of the clouds may look out of the sun and the highest temperatures will be in the East, but there will be rain.
The Carpathian mountains are already covered with snowand in particular snow covered forest.
Comments
comments