The decision of the Stockholm arbitration case with Gazprom, is expected before the end of March 2017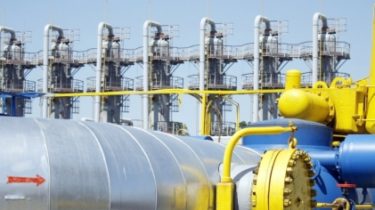 The decision of the Stockholm arbitration case with Gazprom, is expected before the end of March 2017
© The NJSC "Naftogaz of Ukraine"
The claim "Naftogaz" requires a revision of prices for Russian natural gas.
"Naftogaz of Ukraine" expects the decision of the Stockholm arbitration in the case of the Russian "Gazprom" the contract on purchase of gas until the end of March 2017.
This was announced by chief commercial Director of "Naftogaz of Ukraine" Yuriy Vitrenko on his page in Facebook.
See also: the claim of "Naftogaz" to "Gazprom" reached 28.3 billion dollars
"The second week. Tomorrow a break. Then another three days of hearings," – said Vitrenko.
In response to a question from subscribers regarding the further procedure, Vitrenko said: "Then maybe another filing of documents (post-hearing briefs), and may be more attracted by additional experts (independent, for the court). But the decision in any case must be before the end of March".
"The exact date for the second contract yet. But it is expected no later than the end of June," he continued.
See also: "Naftogaz" was invented how to record gas new
According to Vitrenko, unlike the normal judicial process, arbitration process is confidential. However, other participants in the process can write his own name.
Recall, September 25 at the Arbitration Institute of Stockholm chamber of Commerce began the process under the claim of "Naftogaz of Ukraine" to Russian "Gazprom".
As you know, in the first lawsuit of "Naftogaz" against "Gazprom" contained a claim for the sum about 6 billion dollars. "Naftogaz" demanded revision of price of Russian natural gas, which was secured by contract of sale dated 19 January 2009.
See also: anti-monopoly Committee is forced to collect from "Gazprom" a fine 86 billion hryvnia
The second claim of "Naftogaz" against "Gazprom", the Ukrainian company has filed with the Stockholm arbitration Tribunal on 13 October 2014. The total claim for the Russian side provided the volumes of gas for transit of the NAC was then estimated at $ 3.2 billion.
Comments
comments