The IMF has recognized a realistic state Budget of Ukraine-2017 – Minister of Finance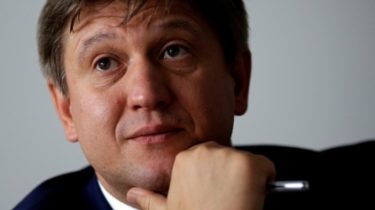 The IMF has recognized a realistic state Budget of Ukraine-2017 – Minister of Finance
© Reuters
Representatives of the Fund, the government has received mostly positive reviews.
The international monetary Fund has recognized a realistic draft State budget of Ukraine for 2017.
This was stated by the Minister of Finance of Ukraine Oleksandr danylyuk during his visit to Washington, reports the Economic truth.
According to him, the first comments of the IMF on the draft budget, the government received two weeks ago.
"This is basically clarifying questions for each area, because the budget is a complex document, they want to understand how it was formed, how it can be done," said danyluk.
The Finance Minister said that the IMF representatives were received mostly positive reviews.
"The IMF has recognized our budget is realistic. What questions do we currently explain," added danyluk.

Comments
comments